After the information that Payoneer Card is back to normal, now Payoneer added a new feature to help users better control their money.
Previously, when you received a credit to your account, the money was automatically loaded into the Master Card (if the user registered to use the card) without any adjustment. However, with this new feature you will have more control.
You can now control your card deposit settings and choose whether you want to top up your prepaid card from your Payoneer account balance!
First, log in to your account management page: https://myaccount.payoneer.com, Setting > Payoneer Cards. Click on the gear icon in the current tab in use, the setting interface will look like this: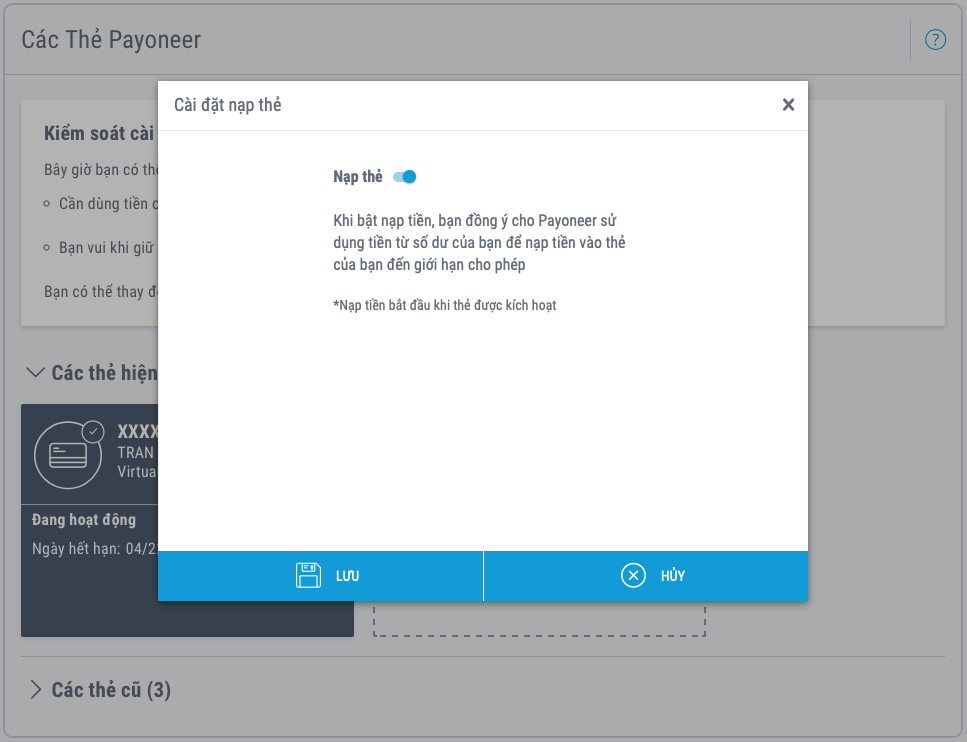 Enable card top-up if you want to access your money at ATM and shop online/in store.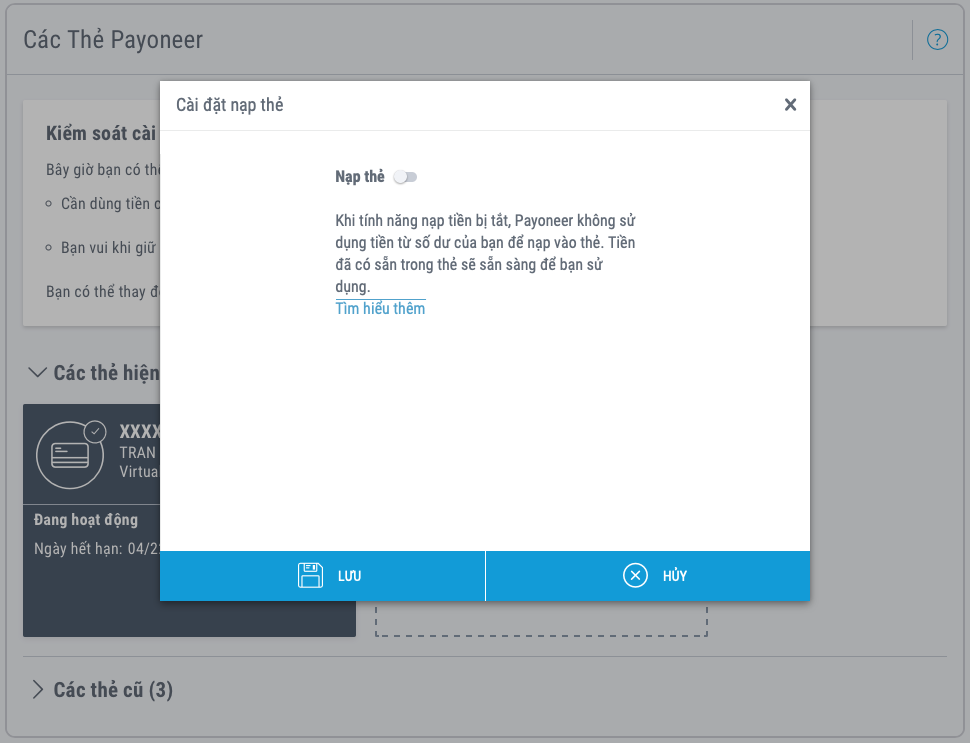 Turn off card top-up if you want to keep the full amount in your Payoneer account balance to withdraw and make payments. Please note that any funds that were on your card before the top up feature was turned on or off will still be there.
Because I often use this card to shop online, I will enable this feature. Every time there is money, it will be automatically loaded into the balance of the card. Of course, if you want to withdraw money to your Vietnamese bank account, you can still do it normally.
If you don't have a Payoneer payment card, sign up today to get $25 for free!
---
---