Today, with the development of digital technology, you don't have to go to a bank transaction office to open an account. Instead, you can Open an MBBank Online account right at home. The procedure is simple, fast and convenient, you can immediately open an MBBank account in your own home. So how to open an MBBank account at home? The following article will guide you in the most detail.
Benefits of opening an MBBank Online account
No need to spend time going to a distant bank, having to wait a long time to open a bank account. Currently, you can open an MBBank account through the MB Bank app, which is very simple and easy to do. Open an MBBank Online account It also brings cardholders benefits such as:
+ Open an account at home
+ Make free transfer for life: Internal money transfer, interbank transfer, money transfer to phone number (only for MB) or money transfer to ATM card all these transactions are done free.
+ Manage account information easily: You can manage the list of cards, accounts as well as the balance and card limit that you currently have. Moreover, you can also review the transaction history to manage your receipts and payments.
+ Borrow money online: When you need an urgent amount of money, you can use your MBbank account, you can quickly borrow from your salary account, credit card or unsecured loan. Loan amount can be up to 100 million VND.
+ Automatic payment of service fees such as electricity and water, postpaid phone, fiber optic cable, television, etc.
+ Online savings: You can completely open a savings account in just 1 minute without having to go to the bank. Interest rates are even higher than over the counter. Moreover, you can make a savings transaction at any time, whether it's early morning or late night, early in the week or weekend without worrying about the transaction office closing like the old days.
+ High security, convenient login: With security features such as using Digital OTP, you will not have to wait for messages every time you transact. Even overseas transactions will be easy. You can install fingerprint login, Face ID to enter the app quickly.
+ Withdraw money without card
+ Paying various bills, booking hotel tickets, or booking movie tickets all of these transactions can be done on the app.
+ Buy stocks, bonds
+ Monitor bank promotions.
Steps to register to open an MBBank Online account at home.
To register Open an MBBank Online account At home, you need to follow these steps:
Step 1: Download MBBank app for your mobile phone
Step 2: Register to open an online bank account
After successfully downloading and installing the MBBank application, open the application and then navigate to the "Create account" section.
Step 3: You enter the phone number used to register an account to verify your identity in the future. The bank will then send you an OTP code to confirm that it is your phone number. You continue to enter the verification code to perform the next steps
Step 4: Select identification documents to verify information.
MBBank will ask you to provide one of the following three types of identification: ID/CCCD, passport or military ID card. After selecting the type of document for authentication, the system will ask you to clearly capture both sides of the document. You should remember to capture clearly on both sides, to avoid blurred information, lost angle, the system will ask you to take it again.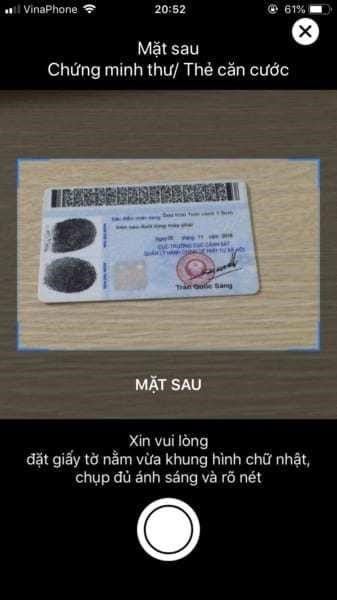 Step 5: Confirm the face.
To make sure you are the one who gave the documents you provided to the bank through the application in step 4, you will have to return to your face to verify the above documents are yours. This helps the cardholder avoid being registered by the photos you have provided to a party that you have accidentally provided and sold outside.
Step 6: Check your personal information
After completing the facial verification process, the next step you need to do is check your information is correct or not. You should check the information carefully because if the information is wrong, it will affect the process of using your bank account in the future. Then click the "next" button.
Step 7: Provide the username and email you want to use during the service and then click the "next" button
Step 8: Check your personal information one last time and tick "I agree to the terms & services" and finally click confirm.
Step 9: The bank will send you another OTP code to the phone number you registered in step 2, enter the code to continue with the transaction. Open an online MBBank account. After entering the code and clicking complete, you are successfully at home MBBank account for yourself. You can log in to your account and use it immediately.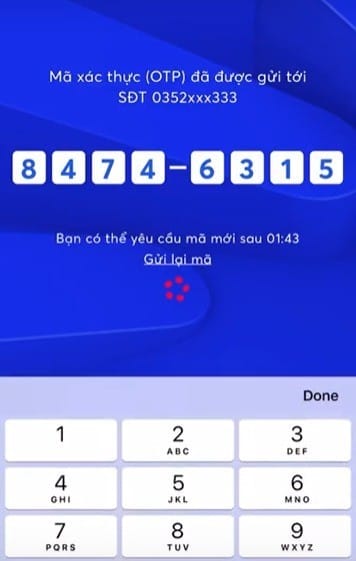 Note: You need to log in to your account at least 3 times in 24 hours for the system to record your STK successfully and activate your account.
Frequently asked questions when Registering a MBBank Online bank account
When you sign up Open an online MBBank account At home, you will always have questions about your account to be sure to open a bank account. Here are the frequently asked questions about the account when registering for an online MBBank account:
The condition to Open an MBBank Online account what?
MBBank allows all customers aged 15 years and over with sufficient identification documents (ID/CCD, Passport) to register and use the service.
Is there a fee to open an MBBank account?
The answer is yes. Opening an MBBank account, you will not have to pay any fees like some banks nowadays usually do. Not only that, all your transactions such as transfers, bill payments, etc. are done COMPLETELY FREE.
How to forget login password?
When you accidentally forget your login password, the app now has a password reset feature right at the screen. Simply go to "Forgot Password" and perform on-screen actions to retrieve your password quickly and easily.
How to add ATM card?
To both open a bank card and have an ATM card, you need to bring your ID/CCCD to the nearest bank branch and fill in the required account information. After the clerk photo ID/CCCD and confirm your personal information, your ATM card will be issued.
With just a few simple steps, you can own yourself an MBBank account at home. No need to spend time waiting at the bank to make transactions, no need to ask for a break in the middle of the session to arrive on time for office hours. Now, it only takes a few minutes to open an account yourself through MBBank's application.
Want to open a bank account but don't want to go to the transaction office? You want to open an account even when everyone is sleeping or outside of office hours and on holidays, New Year, etc Open an online MBBank account now to receive for yourself countless benefits.
---
---